Corporate System Engineer - Cisco Cloud Security
San Francisco, CA
Industry: Computer Networking
Areas of Interest: Software Assurance and Security Engineering, Systems Security Architecture
report a problem
Overview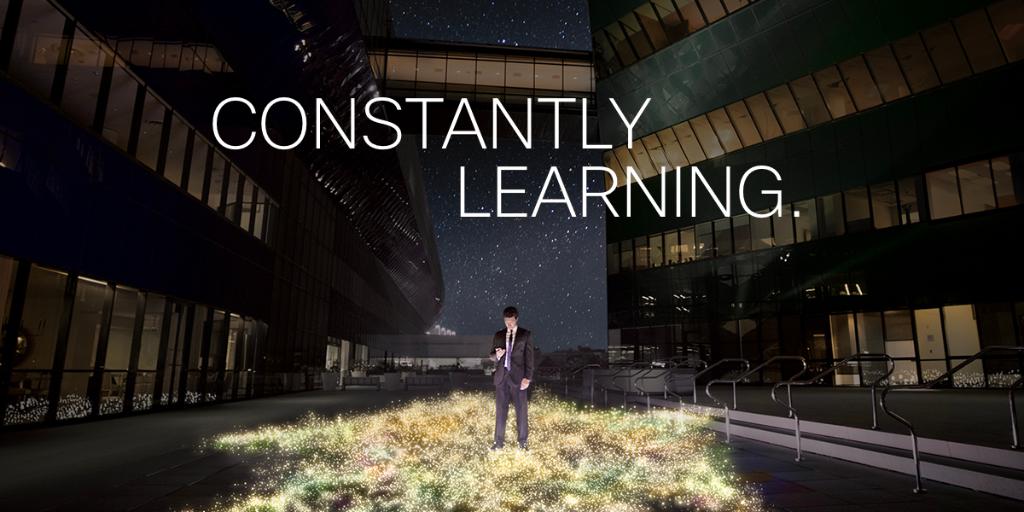 <b>Who You'll Work With</b>

The
Corporate Systems Engineer at Cisco Cloud Security is part of an elite technical
pre-sales team responsible for driving the success of our
cloud-delivered security solutions. In this role you will support the
Sales organization as they work with direct customers. The SE will
manage all of the technical pre-sales activities, guide customers
through a successful deployment, and ultimately deliver a technical win
for Cisco Cloud Security.

The Corporate SE is responsible for presenting,
demonstrating, and architecting solutions to solve the cyber security
needs of some of the most influential companies in the region. The
candidate must be highly accomplished with web security, networking, and
mobile technology concepts. You must be a self-starter, act as an
industry subject matter expert, and strive to help Cisco Cloud Security customers for life.

<b>What You'll Do</b>

•
Be the main go to resource for the sales team and potential customers
for technical product questions, trials, and pre-sale customer issues.
• Delivery of technical product presentations along with sales reps via web conferencing or onsite with a customer.
•
Raise the technical knowledge of the sales team by providing ongoing
training on product features and deployment best practices.
• Work
directly with the Product Management team to clearly communicate
customer feedback about use cases and feature requirements with the goal
of enabling continuous improvement of Cisco Cloud Security solutions.
• Work with internal engineering teams to scope out solutions to complex technical issues for highly visible opportunities.
•
Work directly with the Security Research team to become a Jr. Security
Analyst. Become a trusted security advisor to your customers and your
sales reps.
• At times, up to 10-20% travel.


<b>Who You Are</b>

o Bachelor's degree in Computer Science/Information Systems or equivalent.
o
3 years in a customer-facing implementation/support role (e.g.
professional services, network operations support, or application
engineering).
o 2 years of Pre-Sales experience working directly with network or cloud security products.
o Comprehensive understanding of networking technology – Windows networking, Active Directory, BIND, etc.
o Strong understanding of LAN and WAN networking protocols and technologies, including switching, routing, and security.
o Strong passion for helping customers and the ability to deliver satisfaction even when faced with difficult situations.
o A positive attitude and friendly outgoing personality.
o Strong written and email etiquette skills.
o Strong oral communication skills, including the ability to present technical information to a diverse customer audience.
o Ability to prioritize and work responsibly with or without direct supervision.

o Demonstrable experience with scripting languages such as Python, and API frameworks such as REST / SOAP.
o Experience with the following platforms: Mac OSX, Debian-based Linux Distributions, FreeBSD, VMware ESX/ESXi, and Hyper-V

o
Strong network security skills that include hands-on experience with
Checkpoint, Cisco, Juniper, and Blue Coat (along with the appropriate
certifications, e.g. CISSP, CCSE, GCFW, JNCIS-SEC/JNCIP-ENT, GCIH).
o Advanced level network technology certifications (e.g. CCNP, CCIE, CCSP, JNCIE, etc).
o Strong understanding of network security measures (e.g. firewall, proxy servers, anti-virus, anti-malware, spam).

<b>Why Cisco</b>

We
connect everything: people, processes, data, and things. We innovate
everywhere, taking bold risks to shape the technologies that give us
smart cities, connected cars, and handheld hospitals. And we do it in
style with unique personalities who are not afraid to change the way the
world works, lives, plays and learns.

We are thought leaders,
tech geeks, pop culture aficionados, and we even have a few purple
haired rock stars. We celebrate the creativity and diversity that fuels
our innovation. We are dreamers and we are doers.

We Are Cisco.



Cisco is an Affirmative Action and Equal Opportunity Employer and all qualified applicants will receive consideration for employment without regard to race, color, religion, gender, sexual orientation, national origin, genetic information, age, disability, veteran status, or any other legally protected basis.
Share this job:
Cisco
TOMORROW starts here
Cisco (NASDAQ: CSCO) enables people to make powerful connections-whether in business, education, philanthropy, or creativity. Cisco hardware, software, and service offerings are used to create the Internet solutions that make networks possible-providing easy access to information anywhere, at any time.Cisco was founded in 1984 by a small group of computer scientists from Stanford University. Since the company's inception, Cisco engineers have been leaders in the development of Internet Protocol (IP)-based networking technologies. Today, with more than 65,225 employees worldwide, this tradition of innovation continues with industry-leading products and solutions in the company's core development areas of routing and switching, as well as in advanced technologies such as home networking, IP telephony, optical networking, security, storage area networking, and wireless technology. In addition to its products, Cisco provides a broad range of service offerings, including technical support and advanced services. Cisco sells its products and services, both directly through its own sales force as well as through its channel partners, to large enterprises, commercial businesses, service providers, and consumers.
Company Industry: Computer Networking
Company Type: Public Company
Company Size: 10,001+