Cybersecurity Sales Specialist - GES
Dallas, TX
Industry: Computer Networking
Areas of Interest: Other
report a problem
Overview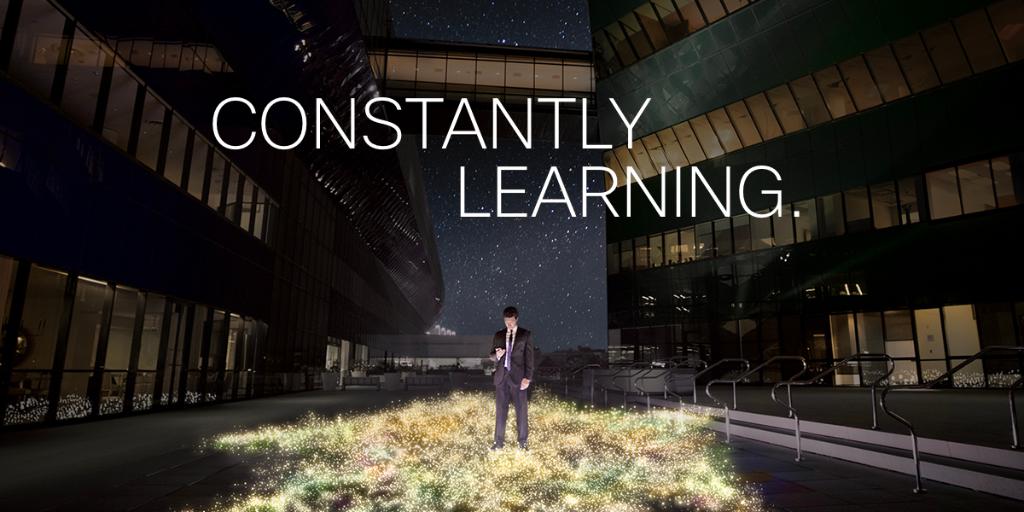 What You'll Do
We have an exciting Cybersecurity Sales Specialist role open in our Global Security Sales Organization! You will be a highly motivated, entrepreneurial-minded sales professional who has a passion for delivering world-class technology and services that protect our customers from the network to the endpoint to the Cloud. As part of your DNA, you are an aggressive, self-starter with the ability to build executive relationships, develop and execute sales strategies and tactics that maximize Cisco's opportunity within the customer environment, position and promote the partner and customer value proposition for Cisco's Security Architecture, articulate Cisco's product and business strategies, and create the demand that makes deals happen!

Check out the details:
• Develop and lead security account plans and strategies for each assigned Region (4) and the accounts assigned to it leveraging all available resources (executive sponsors, marketing, technical, services, Cisco on Cisco, etc).
• Drive double-digit revenue growth through new project identification, creation, and attach opportunities.
• Forecast and report activity accurately in line with expectations using SFDC
• Identify major projects within the largest accounts and managing activities to maximize product and services revenue across the account base.
• Provide customers and partners with pricing and configurations to meet their needs as required
• Forge high-level relationships with critical strategic accounts to win incremental product and service business
• Partner closely with technical resources to ensure technical excellence in all positioning, competitive analysis, proposals, and exchanges
• Team with Cisco Channel Team and authorized channel partners on sales opportunities leveraging their capabilities where appropriate. Identify new partners, develop all partners with Cisco Resources and grow the partner execution to excel in this market space

Who You'll Work With
In this role as Cybersecurity Security Sales Specialist, you will be responsible for all sales of Cisco Security technologies and associated services into the Federal space. This candidate must be able to forge and grow new relationships with the customer and partner base via both direct and indirect touch to drive significant revenue growth while ensuring internal alignment.

Who You Are
• Direct touch sales combined with experience working in a matrixed organization and working with partners to maximize results
• Experience selling complex software-based solutions such as network security (Intrusion Detection, Firewall, VPN, and related technologies) or Network and Systems management solutions
• Minimum of 10 years of overall sales experience with at least 5 years selling Security solutions
• Proven/Quantifiable track record of over-achievement
• Large, complex deal management experience as well as geographic territory execution of account and partner plans
• Able to create and execute on an account plan which factors in a total systems-based security approach
• Adept at communicating with a largely technical audience
• Experience in applying solution-selling methodologies to maximize corporate revenue growth. Track record of closing both tactical and strategic opportunities
• Good all round knowledge of Security Market
• Excellent interpersonal, communication and presentation skills
• Proactive with ability to succeed in a dynamic environment
• Goal orientated and takes ownership
• Self-starter
• High level of attention to detail, able to demonstrate competence building and executing a large geographic plan across multiple Service Provider accounts
• Ability to travel is required

Why Cisco Security
Cisco Security - Cisco delivers intelligent cybersecurity for the real world, providing one of the industry's most comprehensive advanced threat protection portfolio that is integrated, pervasive, continuous and open. Cisco's threat-centric approach to security reduces complexity while providing unmatched visibility, continuous control and advanced threat protection across the entire attack continuum -- before, during and after an attack.

Global Security Sales Organization (GSSO) - GSSO is taking big steps to position Cisco as the #1 IT Security provider in the industry. In addition to having the right market conditions, capabilities, products and services, we need the right people to take us there.

Why Cisco
We connect everything: people, processes, data, and things. We innovate everywhere, taking bold risks to shape the technologies that give us smart cities, connected cars, and handheld hospitals. And we do it in style with unique personalities who aren't afraid to change the way the world works, lives, plays and learns. We are thought leaders, tech geeks, pop culture aficionados, and we even have a few purple haired rock stars. We celebrate the creativity and diversity that fuels our innovation. We are dreamers and we are doers. We Are Cisco.


Cisco is an Affirmative Action and Equal Opportunity Employer and all qualified applicants will receive consideration for employment without regard to race, color, religion, gender, sexual orientation, national origin, genetic information, age, disability, veteran status, or any other legally protected basis.
Share this job:
Cisco
TOMORROW starts here
Cisco (NASDAQ: CSCO) enables people to make powerful connections-whether in business, education, philanthropy, or creativity. Cisco hardware, software, and service offerings are used to create the Internet solutions that make networks possible-providing easy access to information anywhere, at any time.Cisco was founded in 1984 by a small group of computer scientists from Stanford University. Since the company's inception, Cisco engineers have been leaders in the development of Internet Protocol (IP)-based networking technologies. Today, with more than 65,225 employees worldwide, this tradition of innovation continues with industry-leading products and solutions in the company's core development areas of routing and switching, as well as in advanced technologies such as home networking, IP telephony, optical networking, security, storage area networking, and wireless technology. In addition to its products, Cisco provides a broad range of service offerings, including technical support and advanced services. Cisco sells its products and services, both directly through its own sales force as well as through its channel partners, to large enterprises, commercial businesses, service providers, and consumers.
Company Industry: Computer Networking
Company Type: Public Company
Company Size: 10,001+