Network Specialist at Cisco Cloud Security
San Francisco, CA
Industry: Computer Networking
Areas of Interest: Network Services
report a problem
Overview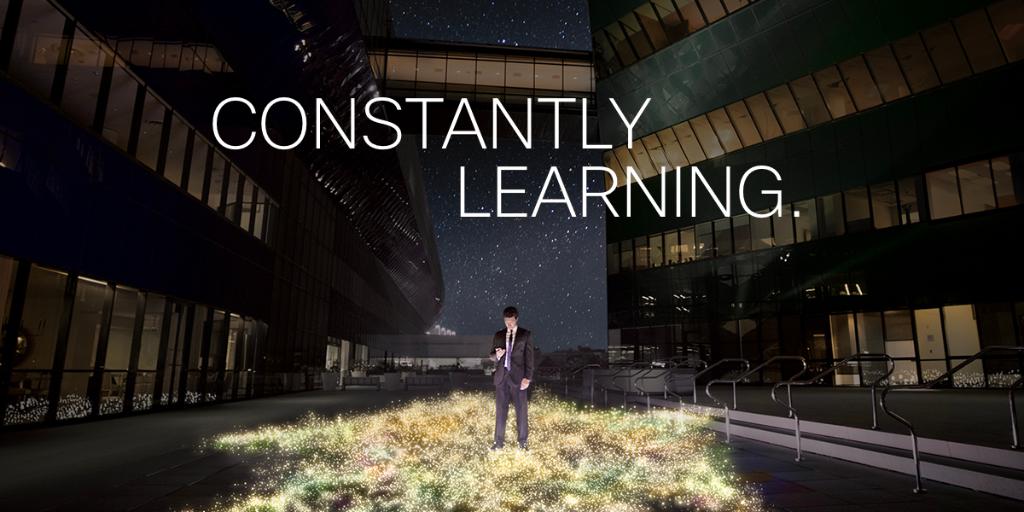 Who You'll Work With
About OpenDNS, now part of Cisco: OpenDNS is a leading provider of network security and DNS services, enabling the world to connect to the Internet with confidence on any device, anywhere, anytime.

Our approach is twofold; first Umbrella, our cloud-delivered network security service, blocks advanced attacks including malware, botnets, and phishing threats, while our predictive intelligence engine uses machine learning to automate protection against newly-discovered threats before they can reach our customers. Today, we handle more than 80 billion daily Internet requests from 65 million+ users around the world. Our global network has proven reliability and adds no latency. We protect each and every one of our customers' devices globally without any hardware to install or software to maintain.

Working at OpenDNS means being surrounded by passionate, intelligent and creative people that are determined to disrupt the Internet security industry with innovative ideas, world-class research and unrivaled products and services. It's a place where the best ideas are quickly transformed into products, features, campaigns and company-wide practices, so it won't be long before you witness the results of your hard work. But don't just take our word for it. We've seen nearly 100% year-over-year usage growth.
Who You Are
You excel in a fast-paced environment and are adaptable to change, able to work well under pressure, and possess excellent communication skills.

You possess excellent customer service skills, as there is extensive interaction with our employee community.

You have a high degree of technical aptitude over a large scope of IT software, hardware, and networking disciplines.

You work well as a part of a dynamic team while maintaining the ability to also work independently.

You will be providing end user and desk side support of IT services to local, remote and global employees up to VP level.

You will support our growth by contributing to IT service enhancements and projects.

Knowledge of LAN & WAN concepts and will be confident working on Cisco Routers, Switches and Network firewalls
Who You'll Have
Deliver exemplary customer service and maintains a high level of customer satisfaction

Excellent oral and written communications skills and be able to work effectively with all employees

Maintain network infrastructure environment

Routing, Switching and Network Firewalls

IP Network Design, Implementation and Validation

Assist Senior Network Engineers and the Director to design and test system architecture and software packages.

Maintain and produce systems documentation in support of operations

Train and consult with end users and management regarding IT services

Administer end user accounts and groups via Active Directory

Multi-platform client computing across Apple, Microsoft operating systems; install and upgrade software and operating systems Support WebEx meetings via client computer, TelePrescence units, and TownHall meetings

Identify and resolve hardware and software application conflicts and arrange for hardware repairs when necessary

Client connectivity for wireless, and remote access VPN o Administration for: Okta, Atlassian applications, DUO Security, LastPass, GitHub, Trello, Google Apps

Maintain and manage hardware inventory

Open and close service requests, as well as manage the assignment, tracking, and completion of requests
Why Cisco
The Internet of Everything is a phenomenon driving new opportunities for Cisco and it's transforming our customers' businesses worldwide. We are pioneers and have been since the early days of connectivity. Today, we are building teams that are expanding our technology solutions in the mobile, cloud, security, IT, and big data spaces, including software and consulting services. As Cisco delivers the network that powers the Internet, we are connecting the unconnected. Imagine creating unprecedented disruption. Your revolutionary ideas will impact everything from retail, healthcare, and entertainment, to public and private sectors, and far beyond. Collaborate with like-minded innovators in a fun and flexible culture that has earned Cisco global recognition as a Great Place To Work. With roughly 10 billion connected things in the world now and over 50 billion estimated in the future, your career has exponential possibilities at Cisco.


Cisco is an Affirmative Action and Equal Opportunity Employer and all qualified applicants will receive consideration for employment without regard to race, color, religion, gender, sexual orientation, national origin, genetic information, age, disability, veteran status, or any other legally protected basis.
Share this job:
Cisco
TOMORROW starts here
Cisco (NASDAQ: CSCO) enables people to make powerful connections-whether in business, education, philanthropy, or creativity. Cisco hardware, software, and service offerings are used to create the Internet solutions that make networks possible-providing easy access to information anywhere, at any time.Cisco was founded in 1984 by a small group of computer scientists from Stanford University. Since the company's inception, Cisco engineers have been leaders in the development of Internet Protocol (IP)-based networking technologies. Today, with more than 65,225 employees worldwide, this tradition of innovation continues with industry-leading products and solutions in the company's core development areas of routing and switching, as well as in advanced technologies such as home networking, IP telephony, optical networking, security, storage area networking, and wireless technology. In addition to its products, Cisco provides a broad range of service offerings, including technical support and advanced services. Cisco sells its products and services, both directly through its own sales force as well as through its channel partners, to large enterprises, commercial businesses, service providers, and consumers.
Company Industry: Computer Networking
Company Type: Public Company
Company Size: 10,001+