Security Solutions Engineer (Intern) - United States
Fairfield Inn by Marriott Raleigh Airport/RTP, NC
Industry: Computer Networking
Areas of Interest: Test and Evaluation, Vulnerability Assessment and Management
report a problem
Overview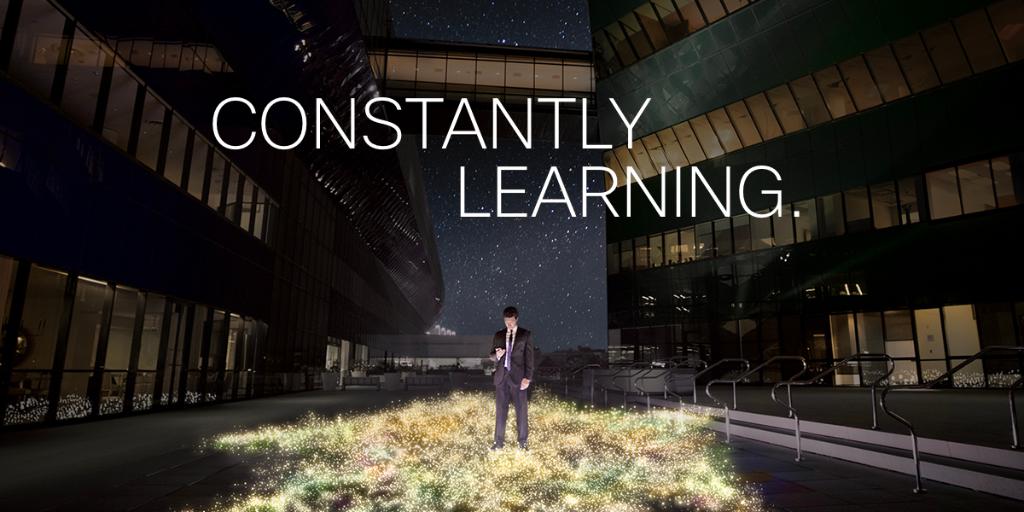 Everything is converging on the Internet, making networked connections more relevant than ever before in our lives. Our employees' revolutionary ideas impact everything imaginable - from entertainment, retail, healthcare, and education, to public and private sectors, smart cities, smart cars, and everyday devices in our homes. Here, that means you'll take creative ideas from the drawing board to powerful solutions that have real world impact. You'll interface with Cisco leaders, partner with experienced mentors, and develop incredible relationships with colleagues who share your interest in connecting the unconnected. You'll be part a team that cares about its customers, enjoys having fun, and you'll take part in changing the lives of those in our local communities. Come prepared to be inspired.
Let's change the world together. Work directly with our customers and gain hands on experience and exposure into their networks. Be immersed in a small close knit group of cohorts, to collaborate on a variety of projects that have a real impact. You'll learn from industry experts. We value your ideas, perspective on how to get things done. Work on network infrastructures. Deliver business solutions and technology solutions from data, security, mobility, and the cloud.
Our Security Services internship program covers all three of our Lines of Service: Advisory, Implementation and Managed. This job posting covers all three areas.
To find out more about Cisco Security Services, go to:
http://www.cisco.com/c/en/us/products/security/service-listing.html
Consultants in Advisory Services help our clients tackle their complex security needs through world class expertise, mature methodologies, and advanced research capabilities. Our Risk and Strategy team helps organizations grow mature strategies for dealing with risk and compliance management. The Assessment and Penetration Testing team takes a technical approach to identifying and mitigating vulnerabilities and threats by emulating real world attack techniques through penetration testing, application assessments and social engineering. The Incident Response team provides both proactive and reactive services to organizations to bolster their approach to detecting, mitigating and eradicating security incidents.
Define and assist in small-scale projects to improve operational efforts

Understand common application and network vulnerabilities and techniques for testing for and exploiting them

Practice and emulate real world attack tactics in simulated lab environments

Become familiar with a variety of security testing tools, including Kali Linux, Nmap, Metasploit and BurpSuite

Help clients assess their level of risk in using technology within the business and provide recommendation to reduce business risks

Work with clients to strategize on effective controls around people and technology to prevent unnecessary risk while meeting compliance requirements

Shadow a variety of client engagements including risk assessments, penetration tests, and IR investigations
About Implementation Services
Consultants with Cisco's Integration Services team bring deep expertise on Cisco security products to our customers. Our team assists customers with developing strategies for deploying new technologies in their environments, assist in designing and implementing new technologies, manage the integration of Cisco technology into existing security portfolios and assist customers in optimizing existing and new security technologies found in their environments. Our customers expect Cisco to be experts in security technology…the Integration team are those experts.
Attend on-site design and configuration sessions with a Cisco Security Solutions mentor

Define and assist in large scale design efforts for customer network integrations

Assist in gathering requirements from customers for projects to meet critical business goals

Work with a security team mentor to define the business goals and requirements for integration efforts

Configure lab devices with configuration templates or system configurations which will be used in customers' production implementations

Assist in analyzing and designing policy creation for Identity Services, Firepower Intrusion Detection, ASA Firewall Rules, and Catalyst Switch Configurations

Analyze customer configurations and provide feedback on possible improvements or changes to the configuration to improve alignment with customer business goals

Analyze customer logs or net flow data to advise on improvements aligned with their business goals
Consultants in our Managed Services practice assist our customers with their day-to-day security operations. Specifically, we help them with real-time monitoring of their IT environment, run and operate their security devices, identify and re mediate active threats to their environment and augment customer teams with experienced security professionals who bring years of experience to the table.
Define and assist in small-scale projects to improve operational efforts

Assist in daily monitoring of threat intelligence, security analytics, and log analysis systems, working with the security team and service desk to address security issues

Provide feedback on security analytics systems to assist in tuning the systems for better detection and reporting rates

Assist in analyzing potential security events detected in network environments and either resolve or escalate the event as appropriate

Provide feedback into the Active Threat Analytics (ATA) platform and processes in order to increase the detection fidelity and accuracy of the ATA solution

Work with security incident investigators to do deeper analysis of detected events
Currently pursuing a bachelor's or master's degree in Computer Science, Computer Engineering, or Information Systems (or equivalent) with software development skill set or interest in information security

Knowledge of IT systems, networking concepts, TCP/IP protocols, network devices and applications, OSI 7-layer model, or code development

Desire and passion for information security and willingness to learn and teach yourself tough concepts

Ability to work well in small dynamic teams and balance multiple responsibilities

Ability to work in virtual teams distributed across the US

Excellent written and verbal skills
We connect everything: people, processes, data, and things. We innovate everywhere, taking bold risks to shape the technologies that give us smart cities, connected cars, and handheld hospitals. And we do it in style with unique personalities who aren't afraid to change the way the world works, lives, plays and learns.
We are thought leaders, tech geeks, pop culture aficionados, and we even have a few purple haired rock stars. We celebrate the creativity and diversity that fuels our innovation. We are dreamers and we are doers.


Cisco is an Affirmative Action and Equal Opportunity Employer and all qualified applicants will receive consideration for employment without regard to race, color, religion, gender, sexual orientation, national origin, genetic information, age, disability, veteran status, or any other legally protected basis.
Share this job:
Cisco
TOMORROW starts here
Cisco (NASDAQ: CSCO) enables people to make powerful connections-whether in business, education, philanthropy, or creativity. Cisco hardware, software, and service offerings are used to create the Internet solutions that make networks possible-providing easy access to information anywhere, at any time.Cisco was founded in 1984 by a small group of computer scientists from Stanford University. Since the company's inception, Cisco engineers have been leaders in the development of Internet Protocol (IP)-based networking technologies. Today, with more than 65,225 employees worldwide, this tradition of innovation continues with industry-leading products and solutions in the company's core development areas of routing and switching, as well as in advanced technologies such as home networking, IP telephony, optical networking, security, storage area networking, and wireless technology. In addition to its products, Cisco provides a broad range of service offerings, including technical support and advanced services. Cisco sells its products and services, both directly through its own sales force as well as through its channel partners, to large enterprises, commercial businesses, service providers, and consumers.
Company Industry: Computer Networking
Company Type: Public Company
Company Size: 10,001+