Technical Leader - Engineering
San Jose, CA
Industry: Computer Networking
Areas of Interest: Software Assurance and Security Engineering
report a problem
Overview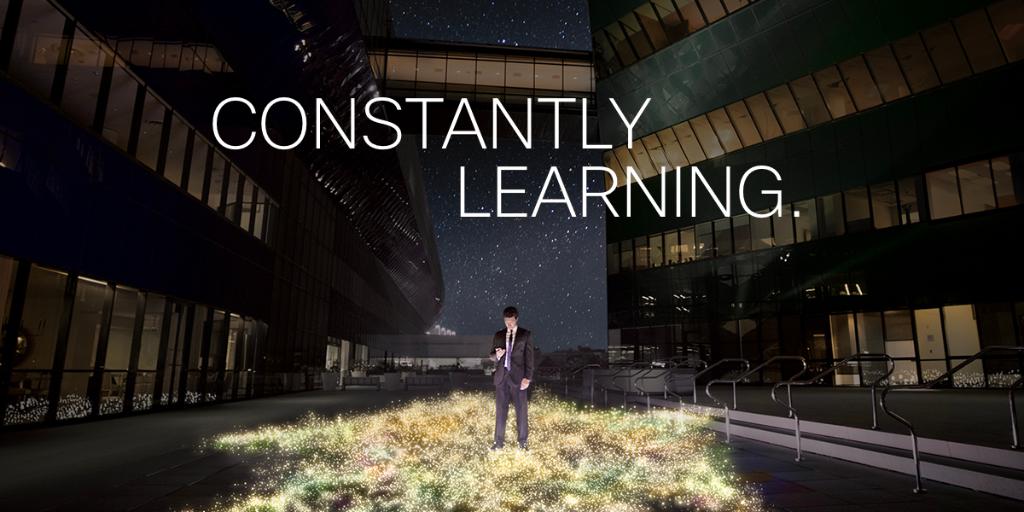 The CSOG Team Member
Members of the CSOG are a highly driven and successful group, never accepting failure and always completing their mission(s) and tasks on time with exceptionally high accuracy and impeccable quality.

Change is not a scary word to a member of CSOG. The Competitive landscape changes hourly, so a CSOG member will thrive in situations that constantly adapt and evolve – viewing change as a great opportunity to disrupt and proliferate additional impact through the Security business. With over 200 Tier 1 and Tier 2 competitors across the Security Lines of Business, there is always something challenging and impactful to undertake.

A CSOG members' ability to work on several things at once, while juggling volatile deadlines is key - doing so independently just as effectively as in a group, is crucial to the success of the team and thus the effect and overall impact to the Cisco Security business. In one moment everyone may be attacking a common target and then working on their solo projects the next.

The ability to be flexible yet effective and adapt to any situation is a hallmark for the success of a CSOG member. All CSOG members have a target technical specialty, such as Content or Network Security, Cloud, Data Center, Advanced Threat, etc., and may be the 'go-to' person for the same – however, every CSOG member has the freedom and opportunity to evolve their technical depth to the fullest capacity across many more technical areas if they so desire.

Someone who does not accept defeat, takes great pride in their work, is ultra-flexible, with abundant confidence, is independent, passionate and highly technical with a supreme attention to detail and accuracy, will thrive in the CSOG.
CSOG - Competitive Special Operations Group
CSOG is an elite sub-organization in SBG with the defined charter of managing Competitive Intelligence and Direct Action across all Lines of the Security Business.

CSOG derives its success from its people and their exceptional skills. CSOG's dynamic staff are an exceedingly high-output group of cyber security technology masters that leverage their flexibility, passion and extreme skills to produce game-changing impact and business-effecting results every single day.

Members of the CSOG create competitive assets, test competitive solutions in the lab, conduct and train others to execute specially designated strategic operations using progressive tactics, techniques and industry disruption.

By leveraging their technical specialties, physical and psychological skills, the scientific modalities of Competitive Intelligence, all rolled together with the 'Art of War', CSOG is able to direct forces engaging in competitive conflicts to victory or parachute in to personally dispatch the competition in a strategic deal.

From strategic engagement guidance, live lab analysis, covert operations, actionable insight and the development of High-Value Competitive Assets (HVCAs), CSOG sets the standard for what the competitive experience is supposed to look like for an elite Security vendor like Cisco Systems.
Role Requirements
The Minimum Requirements for this role: (Skills you must have)
Must have deep knowledge of StealthWatch and the analytics market, relative competitive vendors and non-compliant competitors

Practical Experience with networking (routers, switches, Wifi, Data Center, DNS, Cloud, etc.) and the following Cisco products: ISE, AMP, TrustSec, IPS, NGFW and proficiency with Linux and Windows Operating Systems

High-Quality Content Creation Skills with PowerPoint and other tools – such as Diagraming with Visio, white boarding, or light boarding

Excellent Time Management and Always delivering results on time

Experience testing systems in a lab environment, including performance testing, feature testing, flow logic, analytical breakdown and gap scenarios: Perform gap analysis on current cisco product sets to close competitive gaps

Interlocks with teams including Field Enablement, Engineering, Marketing, and Business Development to bring content to life
Skills that are nice to have:
Experience with test tools such as IXIA BreakingPoint, Spirent Test Center, TeraVM, Core Security, MetaSploit, Backtrack, etc.

Understanding of Security Operation, Cyber Security Workflows, and Incident response

Understanding vast compliance standard(s) within IT and experience with reporting of a wide variety of products. Then map findings back to unique business values and risks to organizations

Understands competitor's positioning and strategies and develops Cisco competitive strategy

Develops competitive messaging to educate internal stakeholders and the field of strengths and weaknesses in competitive offerings and capabilities

Confident and fearless presenter, ready to educate engineers, sales, partners and brief Executive staff
Why Cisco
We connect everything: people, processes, data, and things. We innovate everywhere, taking bold risks to shape the technologies that give us smart cities, connected cars, and handheld hospitals. And we do it in style with unique personalities who aren't afraid to change the way the world works, lives, plays and learns.

We are thought leaders, tech geeks, pop culture aficionados, and we even have a few purple haired rock stars. We celebrate the creativity and diversity that fuels our innovation. We are dreamers and we are doers.
We Are Cisco.


Cisco is an Affirmative Action and Equal Opportunity Employer and all qualified applicants will receive consideration for employment without regard to race, color, religion, gender, sexual orientation, national origin, genetic information, age, disability, veteran status, or any other legally protected basis.
Share this job:
Cisco
TOMORROW starts here
Cisco (NASDAQ: CSCO) enables people to make powerful connections-whether in business, education, philanthropy, or creativity. Cisco hardware, software, and service offerings are used to create the Internet solutions that make networks possible-providing easy access to information anywhere, at any time.Cisco was founded in 1984 by a small group of computer scientists from Stanford University. Since the company's inception, Cisco engineers have been leaders in the development of Internet Protocol (IP)-based networking technologies. Today, with more than 65,225 employees worldwide, this tradition of innovation continues with industry-leading products and solutions in the company's core development areas of routing and switching, as well as in advanced technologies such as home networking, IP telephony, optical networking, security, storage area networking, and wireless technology. In addition to its products, Cisco provides a broad range of service offerings, including technical support and advanced services. Cisco sells its products and services, both directly through its own sales force as well as through its channel partners, to large enterprises, commercial businesses, service providers, and consumers.
Company Industry: Computer Networking
Company Type: Public Company
Company Size: 10,001+