Cybersecurity Intern
Chantilly, VA
report a problem
Overview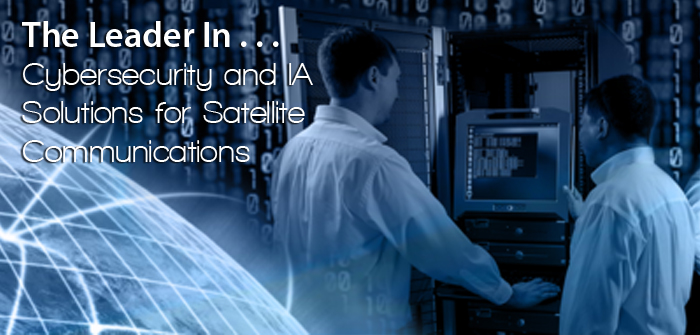 As an Intern Security Consultant for the Kratos Cybersecruity unit, you will be joining a team performing security assessments and providing consulting support to assist clients in meeting FISMA and FedRAMP requirements. You will gain an understanding of how to apply the principles of Information Security in a variety of circumstances and build expertise translating the NIST 800-53 guidelines into common technical implementations.

Responsibilities:
Develop Security Authorization Packages that are compliant with FedRAMP and DoD requirements under the supervision of senior staff members. Package components include: System Security Plans, Contingency Plans, Configuration Management Plans, Incident Response Plans, Privacy Impact Assessments, Security Assessment Plans, and Security Assessment Reports.

Assist in the review and analysis of Security Authorization Packages for completeness and compliance with FedRAMP and DoD requirements.

Participate in client interviews to complete Security Authorization Packages and Security Assessments.

Ensure existing systems Security Authorization Packages remain up to date throughout the life cycle.

Provide review and analysis of vulnerability scan results from tools such as Nessus, Qualys, AppDetective, WebInspect, IBM AppScan, Burp Suite, etc.
Experience and Skills:
Requirements:
Working towards a Bachelors degree in Information Technology, Computer Science or relevant discipline.

Have a technical understanding of networks, protocols, security configurations, identity and access management, and the systems development life cycle.

Excellent communication skills, both written and verbal with strong presentation skills.

Demonstrated skills in the entire Microsoft desktop suite (Word, Excel, Power Point, etc.).

Ability to travel 25%.

U.S. Citizenship required.

Registered as a student at a College or University
Kratos is an Equal Opportunity Affirmative Action Employer EOE/Minorities/Females/Vet/Disabled.
All qualified job seekers are encouraged to apply. Kratos is committed to America's veterans by providing opportunities for them to continue contributing after service to our nation. We also work to provide reasonable accommodations to individuals with disabilities.
Disability Accessibility Accommodation
If you require an accommodation to navigate or apply to our careers site, please send your request to:
accessibility@kratosdefense.com
or call 858-964-2916.
Any inquires not related to requesting an accommodation will be discarded.
Share this job:
Kratos Defense and Security Solutions
Kratos Defense & Security Solutions, Inc. (NASDAQ:KTOS) is a specialized National Security Technology business providing mission critical products, services and solutions for United States National Security priorities.

Kratos' core capabilities are sophisticated engineering, manufacturing and system integration offerings for National Security platforms and programs. Areas of expertise include C5ISR, satellite communication systems, electronic warfare, unmanned systems, missile defense, cyber warfare, cybersecurity, information assurance and critical infrastructure security. Kratos has primarily an engineering and technically-oriented work force of approximately 3,900.

Specialties
Information Technology, Public Safety and Security, Defense Engineering, Weapon Systems, Maintenance Training, Aircrew Training, Network Management
Company Industry: Defense & Space
Company Type: Public Company
Company Size: 1,001-5000
One other job with this company: