Product Security Engineer Intern
Cork, Ireland
Areas of Interest: Test and Evaluation, Threat Analysis, Vulnerability Assessment and Management
report a problem
Overview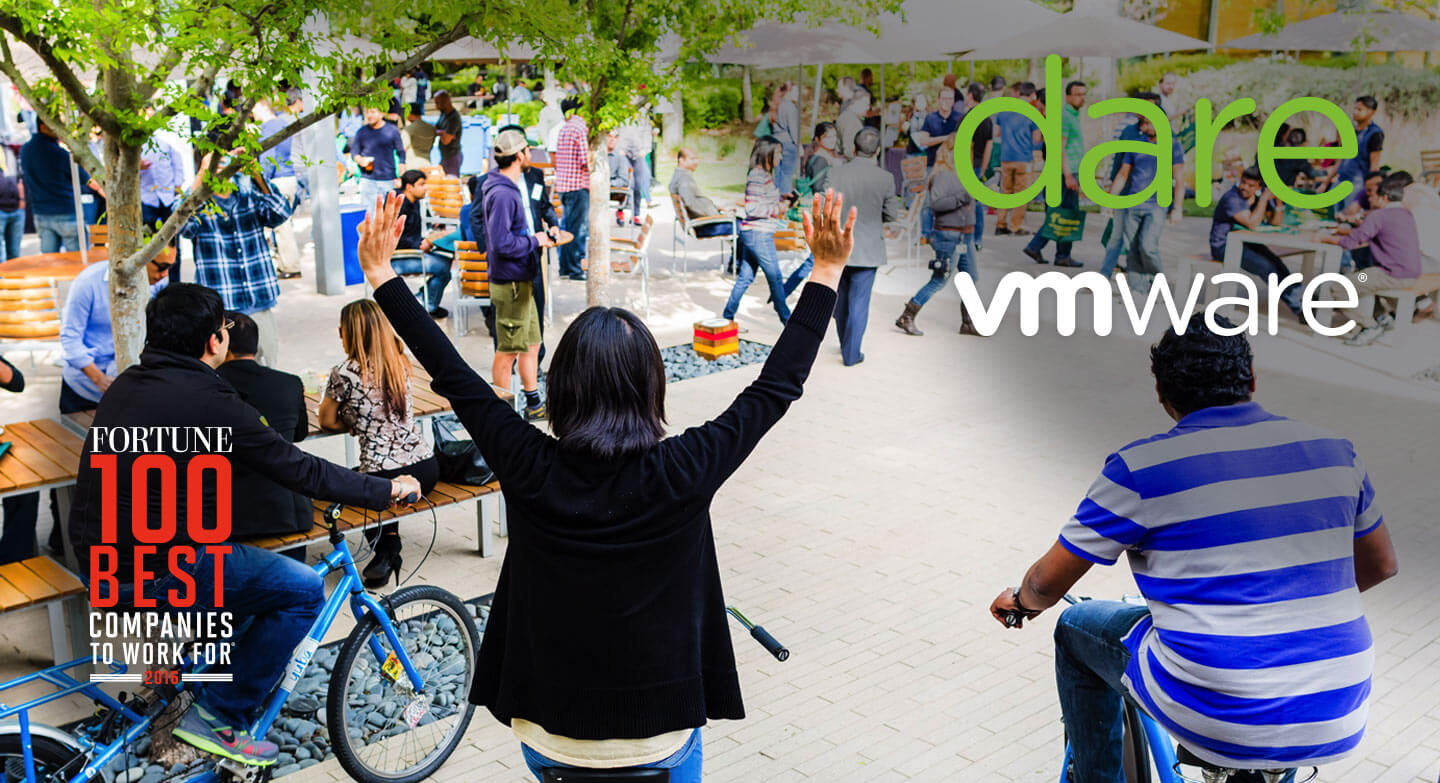 Push us. Amaze us. Inspire us.
As an intern in the Product Security team you will observe and assist Product Security Engineers and partner with our Development teams to provide assurance that the software and services customers depend on is reliable and secure.
Responsibilities:
VMware Security Engineers are responsible for finding new vulnerabilities in VMware products, analyzing externally reported vulnerabilities, developing demonstration exploits, developing vulnerability mitigations and workarounds, act as the technical reviewers for external security communications such as VMware Security Advisories, security response engineering and tools development. Their mission is to break all things system, network, client, web and cloud – and then help us to put it all back together properly.
As part of this internship you will:
Observe and support on day-to-day activities of the team.

Observe and assist in working with product teams to identify and mitigate security issues in VMware products and services.

Partake in a project to improve automation and efficiencies within the team.
Position Requirements:
An understanding of developing software in either Java or C/C++.

Knowledge of at least one scripting language.

Strong communication skills.

The passion to make VMware customers more secure.

Studying towards a Computer Science / Security and Network degree.

Strong in spoken and written English.

The desire and ability to work in technologies such as systems management, virtualization, cloud and software defined networking.
Highly Preferred Skills:
An understanding of at least one of the following areas:

Web Application security

System Software internals

Layer 2-4 Networking and Networking Security

Familiarity with Security Scanning tools such as Nessus, Nexpose, Burp, Coverity and Fortify

Ability to develop code in one of the following languages – Python, Javascript, C, Node.JS
What's in it for you?
As part of this internship the successful candidate will be immersed in the Product Security team and learn about managing the security element of our product design. They will work with both local and global teams to understand the different roles from proactive security engineer, to the SDL and security response work. The candidate will have the opportunity to shadow a security engineer and work with the development teams on threat modelling, vulnerability scans and penetration tests. To improve automation tasks within the team, the successful candidate will have the opportunity to work on developing tools, such as fuzzers during their internship.
EEO Statement
VMware is an equal opportunity employer committed to the principles of equal employment opportunity and affirmative action for all applicants and employees. Equal opportunity and consideration are afforded to all qualified applicants and employees in personnel actions, which include: recruiting and hiring, selection for training, promotion, rates of pay or other compensation, transfer, discipline, demotion, layoff or termination. VMware does not unlawfully discriminate on the basis of race, color, religion, sexual orientation, marital status, pregnancy, gender identity, gender expression, family medical history or genetic information, citizenship, national origin or ancestry, sex, age, physical or mental disability, medical condition, veteran status, military status, or any other basis protected by federal, state or local law, ordinance or regulation. VMware also makes reasonable accommodations for disabled employees consistent with applicable law. Further, it is the policy of VMware to maintain a working environment free of all forms of harassment.
Share this job:
VMware
See why VMware was named a "Best Place to Work"
VMware is the leader in cloud infrastructure, business mobility and virtualization software. A pioneer in the use of virtualization and policy-driven automation technologies, VMware simplifies IT complexity across the entire data center to the virtual workplace, empowering customers with solutions in the software-defined data center to hybrid cloud computing and the mobile workspace. With 2014 revenues of $6.04 billion, VMware has more than 500,000 customers, 75,000 partners, and 18,000+ employees in 120+ locations around the world. At the core of what we do are our employees who deeply value execution, passion, integrity, customers, and community. Want to be part of a compassionate community that thrives on architecting what's next in IT? Learn more at vmware.com/careers.
Company Industry: Computer Software
Company Type: Public Company
Company Size: 10,001+