Security Researcher
Palo Alto, CA
Areas of Interest: Incident Response, Test and Evaluation, Vulnerability Assessment and Management
report a problem
Overview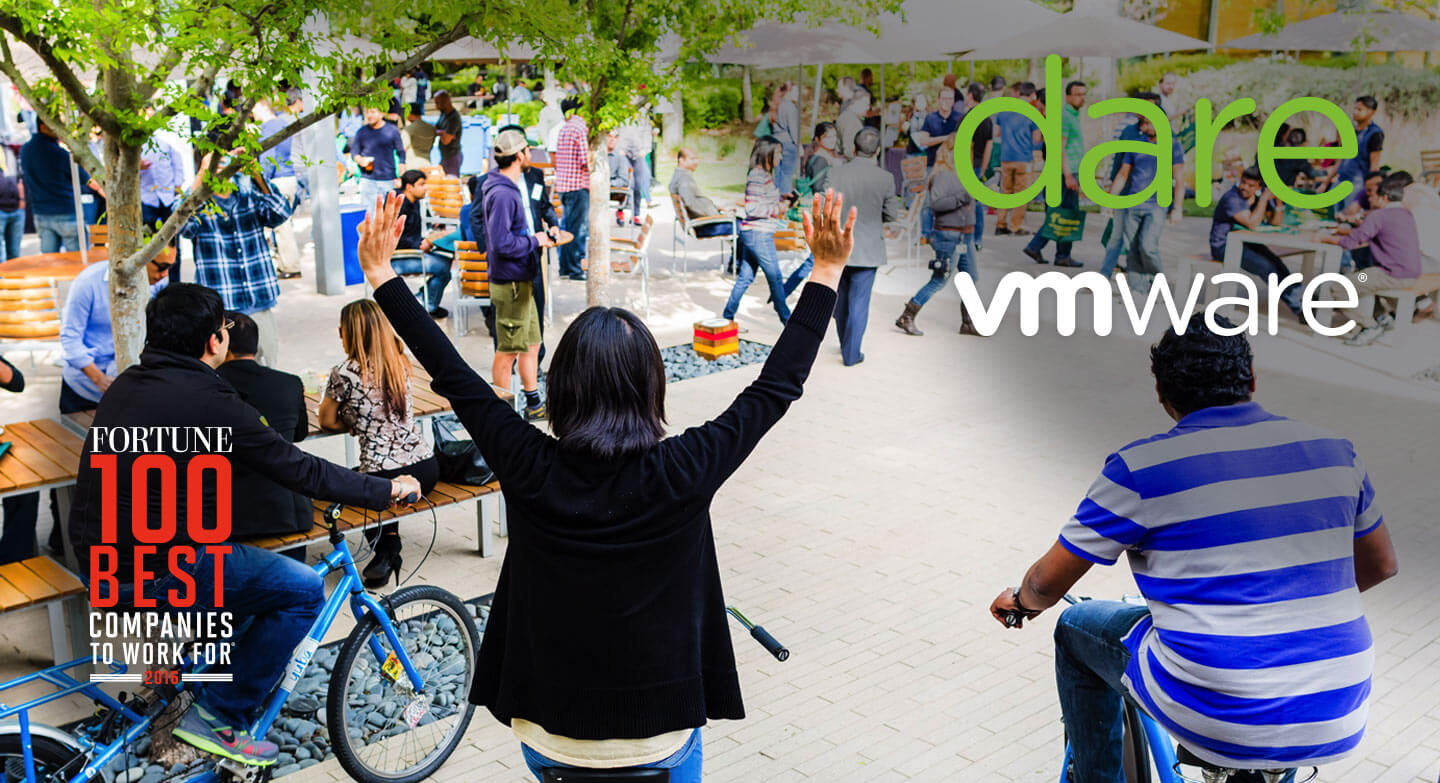 Push us. Amaze us. Inspire us.
The number and severity of security incidents continues to grow, and it's not because organizations aren't spending enough money on IT security. In fact, we are spending more than ever on security solutions - however security losses continue to outpace the investment companies are making. Traditional IT security needs an overhaul that looks at ways security can be an integrated part of the infrastructure vs. an afterthought. Virtual infrastructure platforms are an ideal place for this level of product integration between infrastructure and security.
The VMware Security Products Group (SPG) is looking for a Security Researcher to focus on defining and delivering the next-gen security products. VMware SPG is a new and exciting team within the Networking and Security Business Unit (NSBU), focused on building new security solutions for the software-defined data center. The NSBU is the fastest growing business within the VMware portfolio.
As a Security Researcher, you will play an integral role in defining the direction of our security portfolio. You will work in an exciting and engaging agile startup environment where you will be encouraged to test your creative boundaries, share new ideas, and act as an external face to the security community. You will engage with the product and engineering team to bring understanding of the latest security incidents and most appropriate areas for VMW to focus on. You must be a hands on researcher, comfortable with speaking externally, working closely with product and engineering leadership, and potentially engaging with customers and partners about the value of our solutions.
Responsibilities
Conduct research on the latest threat landscape to provide insights in how to advance the malware detection capability of the VMW platform

Test our products against known malware samples to demonstrate their effectiveness or areas for improvement

Work closely with product and engineering leadership to incorporate your research findings on the threat landscape into the product roadmap

Publish/speak externally about the use of hypervisor-based security methodologies and their effectiveness

Be a primary interface to the virtual machine monitor (VMM) team to help design/prototype/evaluate new hypervisor features that improve our malware detection capability
Requirements
5+ years of Security Research or Malware Analysis

BS or MS degree in Computer Science or other technical discipline

Prior publications on security or malware research

Prior speaking engagements at security focused conferences such as Black Hat or RSA Conference

Deep technical aptitude

Excellent oral and written communication, presentation, and analytical skills

Possess a very high level of comfort in working and interfacing with developers on product requirements

Familiarity with the Agile development process
Bonus
Prior experience as an engineer or security administrator

Endpoint or OS security expertise

Familiarity with hypervisor or cloud environments

Experience with malware analysis tools such as:

Metasploit

Kali Linux

IDA pro

Etc

Understanding of Machine Learning techniques for detecting malware or anomalous activity


EEO Statement
VMware is an equal opportunity employer committed to the principles of equal employment opportunity and affirmative action for all applicants and employees. Equal opportunity and consideration are afforded to all qualified applicants and employees in personnel actions, which include: recruiting and hiring, selection for training, promotion, rates of pay or other compensation, transfer, discipline, demotion, layoff or termination. VMware does not unlawfully discriminate on the basis of race, color, religion, sexual orientation, marital status, pregnancy, gender identity, gender expression, family medical history or genetic information, citizenship, national origin or ancestry, sex, age, physical or mental disability, medical condition, veteran status, military status, or any other basis protected by federal, state or local law, ordinance or regulation. VMware also makes reasonable accommodations for disabled employees consistent with applicable law. Further, it is the policy of VMware to maintain a working environment free of all forms of harassment.
Share this job:
VMware
See why VMware was named a "Best Place to Work"
VMware is the leader in cloud infrastructure, business mobility and virtualization software. A pioneer in the use of virtualization and policy-driven automation technologies, VMware simplifies IT complexity across the entire data center to the virtual workplace, empowering customers with solutions in the software-defined data center to hybrid cloud computing and the mobile workspace. With 2014 revenues of $6.04 billion, VMware has more than 500,000 customers, 75,000 partners, and 18,000+ employees in 120+ locations around the world. At the core of what we do are our employees who deeply value execution, passion, integrity, customers, and community. Want to be part of a compassionate community that thrives on architecting what's next in IT? Learn more at vmware.com/careers.
Company Industry: Computer Software
Company Type: Public Company
Company Size: 10,001+